Accommodation
Ursand Resort & Camping
Vänersborg, Västra Götalands län
Categories
Accommodation

To do

Cafe/Restaurant

Attraction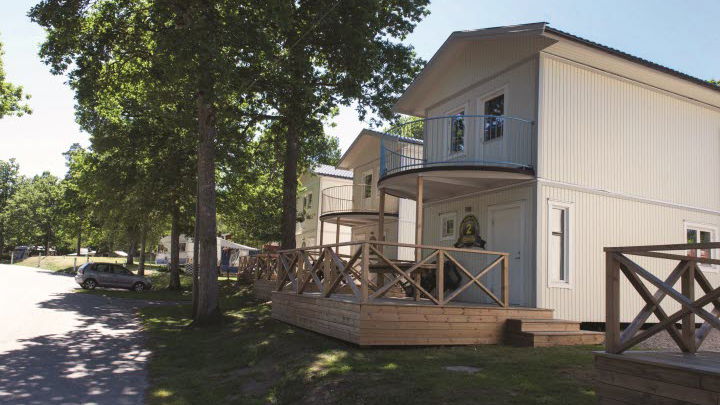 Family camping on a spectacular sandy beach
Camping inspired by hit songs
Ursand Resort & Camping is beautifully located, with the forest and walking paths just around the corner. Several of the campsite cottages are named after famous pop singers, so you may be staying in a "schlagerhus" inspired by Swedish singers such as Carola and Charlotte Perrelli. Otherwise there are plenty of spaces for caravans, motorhomes and tents.
Restaurant with a great atmosphere
The restaurant at Ursand draws its inspiration from the Viking Age, as you can see from the designer interior with solid furniture, custom fabrics and a menu that almost smells of Vikings. Along with the good food there is often entertainment and music in the restaurant, with quiz evenings, troubadours and karaoke being very popular.
Wide range of activities
The campsite offers a wide range of activities for the whole family. Lie back and enjoy lazy days on the fine sandy beach, the thrills of the slides in the pool area, the play area, mini golf or visit the animals in the mini-zoo. If you feel like a real adventure, you can always rent a canoe and explore lake Vänern - it's big!