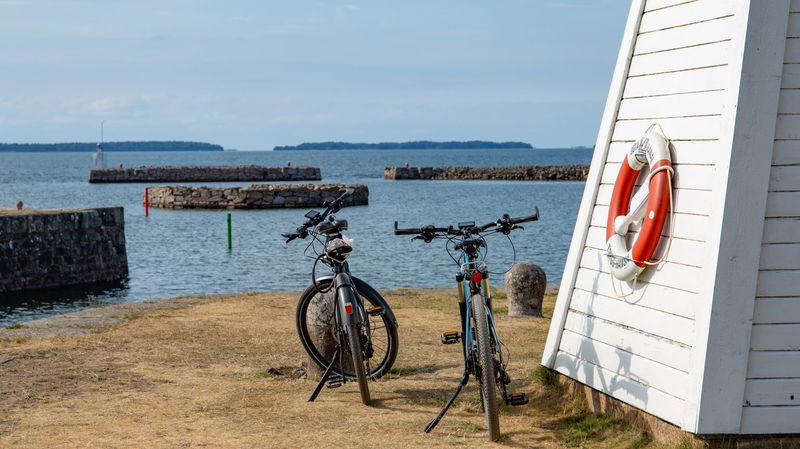 Vänerleden is a cycle route around Sweden's largest lake. It is about 640 km long and has been developed as part of an initiative to connect the various areas around Lake Vänern to form a complete destination. The development has taken place through Vänersamarbetet, within the framework of the concept called Lake Vänern Grand Tour, which also encompasses activities such as canoeing, kayaking, hiking and boating. The cycle route will be inaugurated in early summer 2022 and will be number 6 in the Swedish Transport Administration's list of nationally approved cycle routes. Vänersamarbetet (the Lake Vänern Local Authorities Cooperation) is an economic association that comprises all 13 municipalities around Lake Vänern as its members and receives funding from Region Värmland and Region Västra Götaland. Vänersamarbetet is working to achieve sustainable maritime development of Vänern in the fields of coordination, business and communication. The association is in charge of the cycle route and responsible for ensuring its long-term funding and organisation.
Read more about Lake Vänern cooperation via this link: https://www.lakevanern.se/en/life-lake-vanern/lake-vanern-local-authorities-cooperation/
Contact regarding management of the route: Simon Jonsson +46 (0)70 360 0098, simon.jonsson@vanern.org
If you have questions about the route, accommodation, restaurants, etc. along Vänerleden, contact the tourist information centre Vänersborgs Turistbyrå, tel: +46 (0)521 135 09, info@visittv.se.