Accommodation
Swecamp Vita Sandar
Mellerud, Västra Götalands län
Categories
Accommodation

To do

Cafe/Restaurant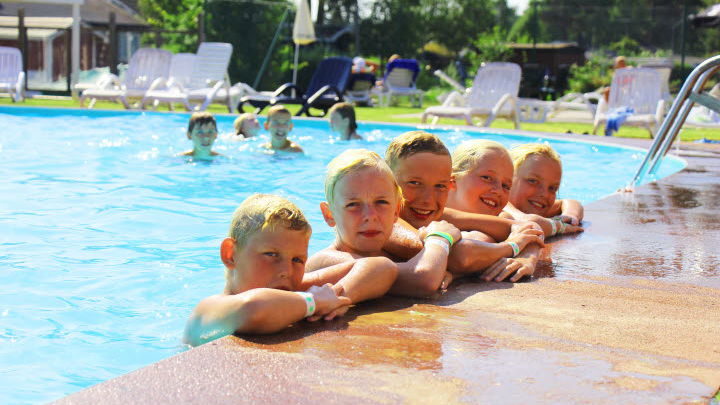 Safe family campsite with a wide range of activities
One of the best campsites in Sweden
Swecamp Vita Sandar is a 4-star campsite next to Vita Sannar beach on Vänern's western shore, which has been classified by many as one of Sweden's most cozy campsites. The location is in eastern Dalsland, away from main roads so it is both quiet and safe whether you stay in your caravan or motorhome, a mobile home, tent or one of the fully insulated cottages with a veranda. Good food is served at the campsite restaurant and during the summer season there are singing evenings, quizzes and karaoke.
Always something to do
You couldn't mistake this for anything other than a family campsite, with all its activities for adults and children. Play some tennis or challenge your friends to a game of boules, visit the campsite's pool area and on warm summer days the sandy beach is of course a popular place to spend time. For a change of scene there is always Melleruds Golf Club, an 18-hole course only a few kilometres from the campsite.