Sights and activities
Örtagården Gardens in Brunnsparken
Mellerud, Västra Götalands län
Categories
Attraction

To do

Cafe/Restaurant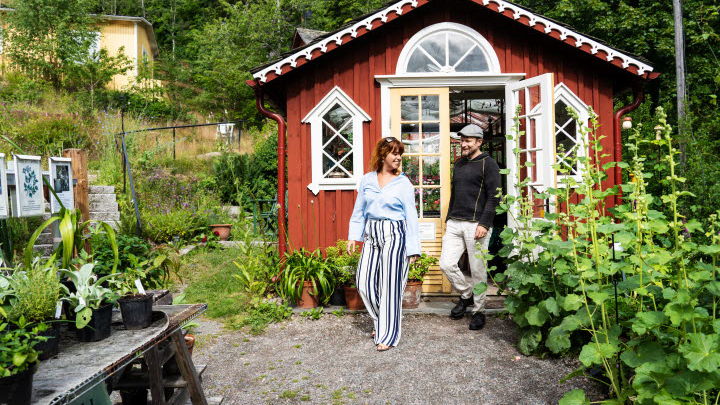 Örtagården plant cultivation, studio, and café
Spa, medicinal plants, and pharmacy
Dals Rostock is located in the municipality of Mellerud, in the heart of Dalsland. The town has grown up around the old spa – which dates back to the 18th century – and the large-scale cultivation of medicinal plants for the pharmacy. Reminiscent of those bygone times, Örtagården has more than 250 different plants, complete with details of their history and what they were used for – as food and medicine, for dying, and for making clothes and tools.
There's also a pond with streams, a display beehive, and a geological section. In the Folklore Museum, an old pharmacy has been recreated as well as different settings from the spa era.
Café, studio, shop, and textile museum
During the summer, you can enjoy the taste of homemade bread in the Folklore Association café, located in the former spa doctor's clinic. Kerstins Ateljé and store are located in the old parish hall, where you can purchase botanical paintings, cards and presents. In the greenhouse there are plants for sale, and the Orangery houses an exhibition every summer. In the adjacent buildings you'll find the second-hand bookstore and a small textile museum.