Accommodation
The little house in Fengersfors
Åmål, Västra Götalands län
Categories
Accommodation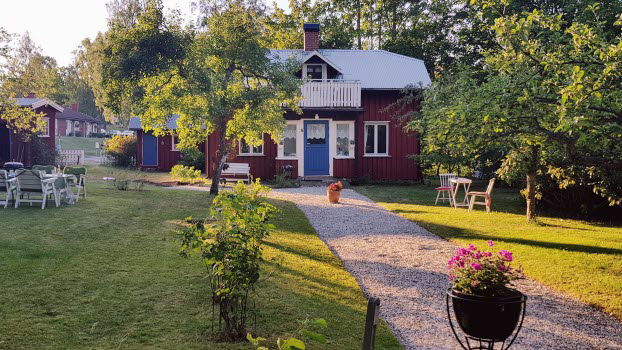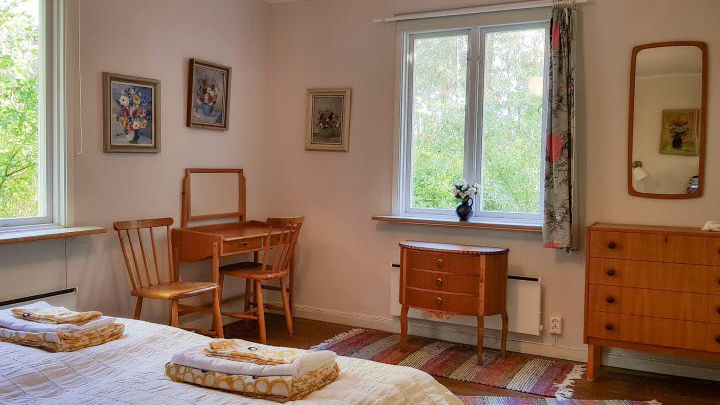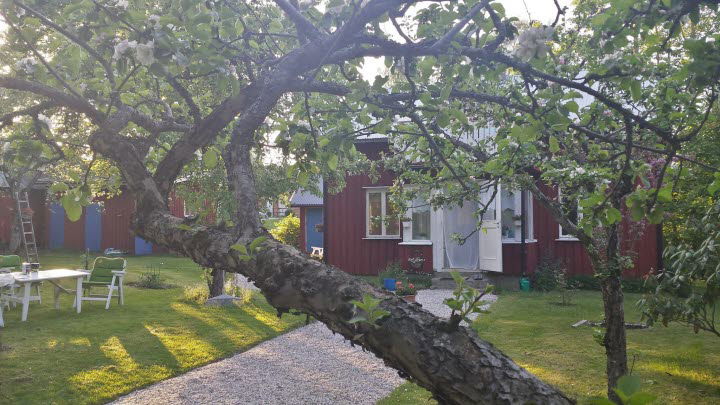 A charming red cabin in a quiet location on the outskirts of Fengersfors
The house was built in 1909. The living area is about 65 m2, which is divided into 3 rooms, a bathroom, several small halls and a tiny glass porch. Here are many charming interior details. From the house it is only a 5-minute walk to Knarrbysjön and its beach.
The garden
In the 1500 m2 garden there are both apple trees and berry bushes. You are welcome to pick whatever you want in the garden. During the spring, the whole garden smells wonderful of the lilac, jasmine and honeysuckle. You have access to sun loungers, outdoor furniture and grill for barbecues.
Fengersfors
Fengersfors is a special place with beautiful surroundings and creative energy. Here you will find the Not Quite artist co-operative, where you can enjoy exhibitions all year round. The summer café offers a lot of organic goodies and for breakfast there is freshly baked bread from the wood-burning bakery.
.