Sights and activities
Informational signs - Old town
Kristinehamn, Värmlands län
Categories
Attraction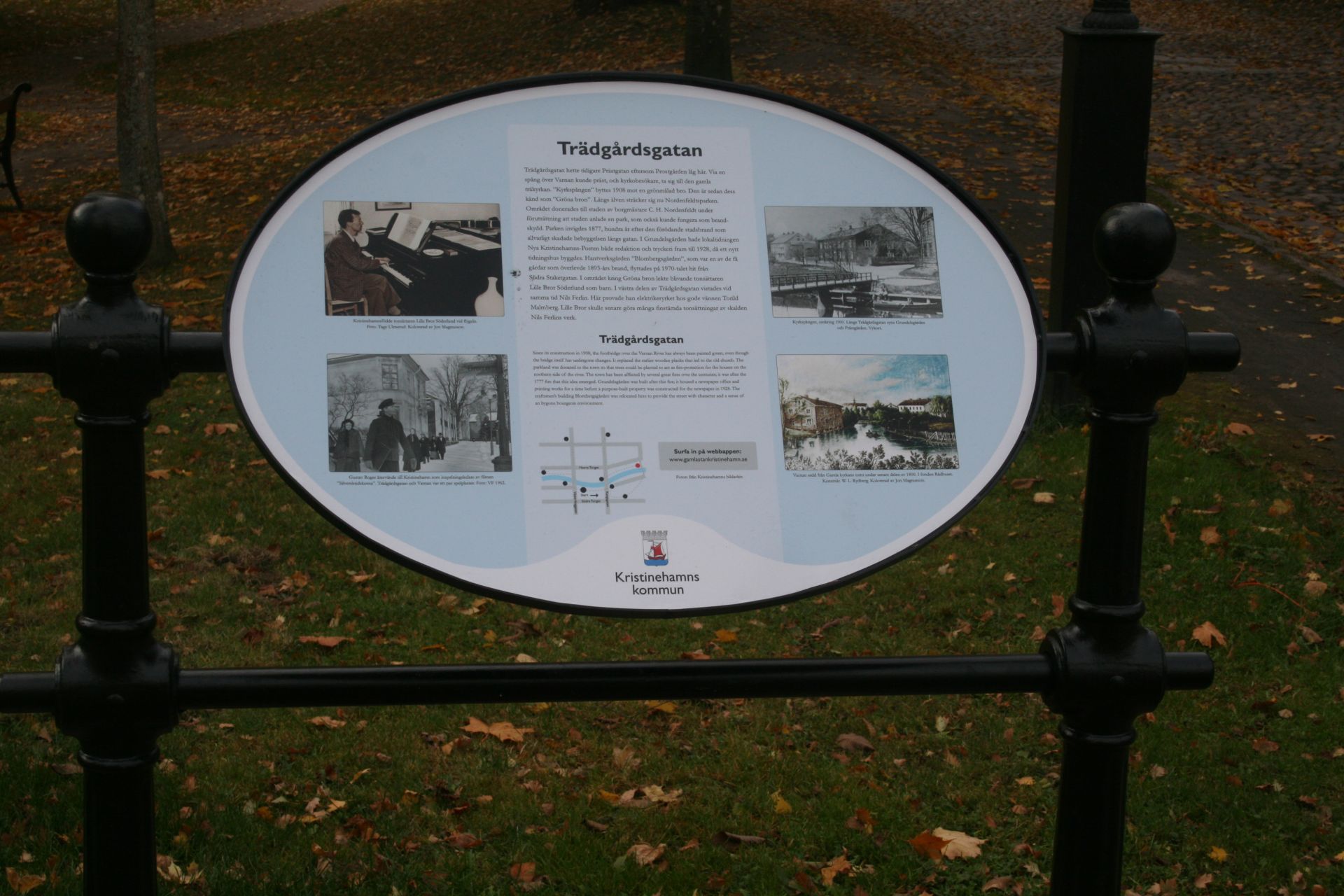 Follow the signs and get an insight into the fascinating history of Kristinehamn.
Follow the signs for a city walk on your own. The sign system is part of the "Old Town" project and consists of nine signs that provide an insight into the city's history. Text in English and images of past times. Brochures can be found at the Tourist Office, The history Museum, and the public library. Start at the Tourist Office.
Summertime also guided tours in English.