Sights and activities
Paddle tour in Kristinehamn archipelago
Kristinehamn, Värmlands län
Categories
Paddling

To do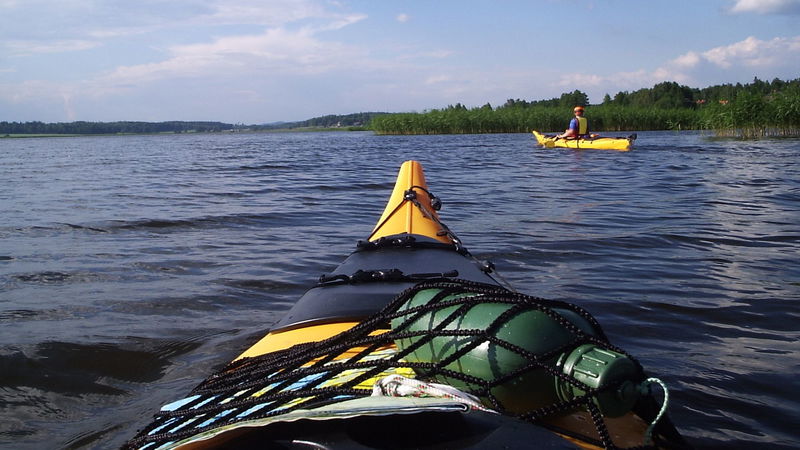 Enjoy sandy beaches and smooth rocks, paddle around islands Vålön / Kalvön / Sibberön or in Vålösund, depending on how the wind blows. You can find more options in the paddling map.
Click on paddelkartan Kristinehamn (the Kristinehamn paddling map) and you will find suggestions for tours below for those who wish to paddle in Lake Vänern. This information is from a sign, which you will find at Kapurja at Vålösundsvägen.
Suggested tours
Into the reeds, 1 hour, simple
Icecream and swimming, 1-2 hours, simple
Coffee paddling - Tjuven, 1-3 hours, 5 km, simple
Around the island Lindön, 4-5 hours, average
Around the island Vålön, 3-4 hours average/demanding
Around the island Kalvön
Around the island Sibberön, 5-7 hours, demanding
Vålösundet and the guest harbour, simple
Icecream and swimming, simple
The picassosculpture, simple
Iläggsplats: Vålösundet vid Picassoskulpturen eller vid Kapurja. Här finns kajakuthyrning.
Think of
Assume that other mariners do not see you easily.
Stay away for your own safety.
Paddle in a row, if you are several of you paddling.
Paddle close to land and paddle outside the fairway, where possible.
The fairway is within the dots, in the middle of Vålösundet / Hjälmarsundet. Paddling outside the waterway, where possible. Cross Vålösundet straight across, as fast as you can.
Make sure you have a mobile phone in a waterproof case on you. Remember to keep it close to your body, so it goes with you.
Check the sea weather forecast carefully. 8 m/s on Lake Vänern is a lot. 10 m/s and more stay at home or paddle inland. Tips: SSRS weather app.
Notify someone on shore that you are paddling.
Bring water with you.
THE RIGHT OF PUBLIC ACCESS - allemansrätten